We've hooked up with the best in wellness
Being by the sea might be healing enough for you. But if you're looking for the full wellbeing experience during your stay at The Well, we've got a network of the best in Margate's wellness biz. These amazing healers are either available to bring their treatments and magical energy to you at The Well, in their own spaces or can even arrange treatments and classes on the beach. We'll get it arranged for you.
Alex is a fully qualified Reflexologist, graduate of The London School of Reflexology and a full member of the Association of Reflexologists. She is also trained in Aromareflex which uses essential oils to enhance the purpose of the session. Whilst previously working in television production, Alex became aware of the mental and physical impact that hectic and stressful industries can have on the mind, body and spirit. She looks at both your physical symptoms and emotional state, taking an intuitive approach to recognise your individual needs.
Her treatments are full of love and intention, allowing your body to find balance and enhance your wellbeing. Treatments from £40.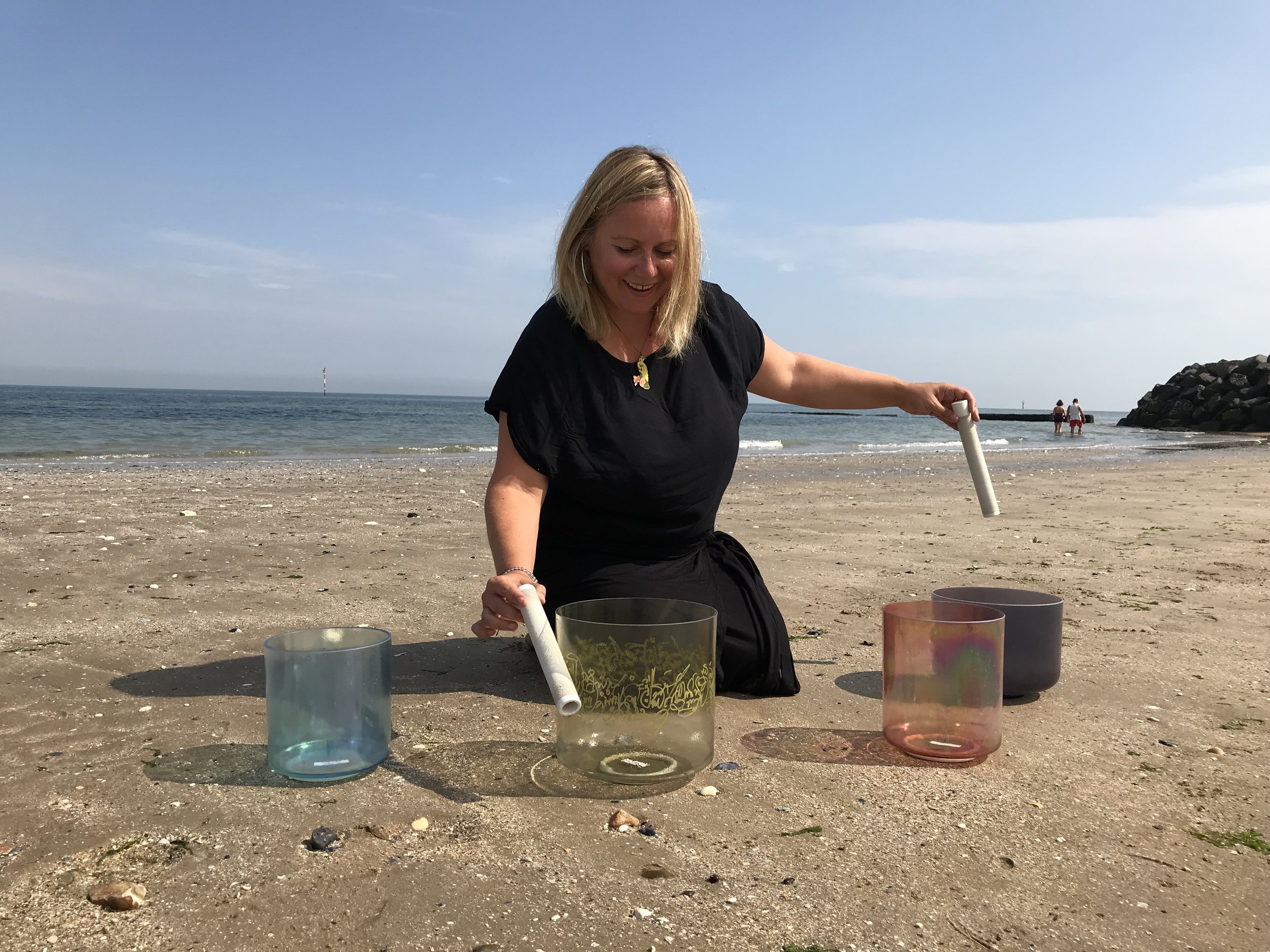 Jo is well known in Margate for her deeply nourishing sound sessions and compassionate way of being. Her healing has a long lasting impact on client's overall well-being as well as inspired creativity and emotional harmony. Jo will come to you and at The Well and prepare a nourishing space for you to tune in while the sounds of the Alchemy Crystal Bowls will move over you like waves washing away stress and helping unblock any emotions that no longer serve you.
50 or 70 minutes sessions available. Individuals, couples or small groups and parent and baby sessions. Treatments from £60.
Sorrell at The Chamomile Clinic is legendary amongst the healing community. Starting out in London's Camden, where she had her herbal shop and clinic, she has moved to Margate to set up her haven of healing here.
We are reiki regulars. Expect an assessment so she can create the perfect herbal blend for your massage, or a flower remedy to take home to continue the work long after you've left. Shamanic healing, cacao ceremonies and full moon red tent workshops are all part of this wonderful space's offering.